ERP (Enterprise resource planning)
Enterprise resource planning (ERP) is business process management software that allows an organization to use a system of integrated applications to manage the business and automate many back office functions related to technology, services and human resources.
ERP software typically integrates all facets of an operation — including product planning, development, manufacturing, sales and marketing — in a single database, application and user interface.
Today most organizations implement ERP systems to replace legacy software or to incorporate ERP applications because no system currently exists. Recent survey indicates that organizations implement ERP for the following reasons:
To replace out-of-date ERP software
To replace homegrown systems
To replace accounting software
To replace other non-ERP systems / had no system
To replace all the verbal and writing strategy
To replace all the man handling data
..................................................................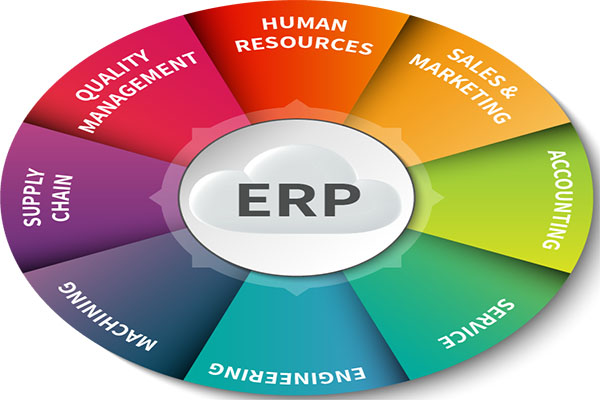 we build custom functionality to off the shelf ERP software to meet your unique business model. We can automate workflows or BPM (Business Process Automation), solution modifications, integrate data imports and exports and extension by creating custom modules to create a platform that functions seamlessly for your business.
QUICKLY ARRANGE A SERVICE CALL